Conference Development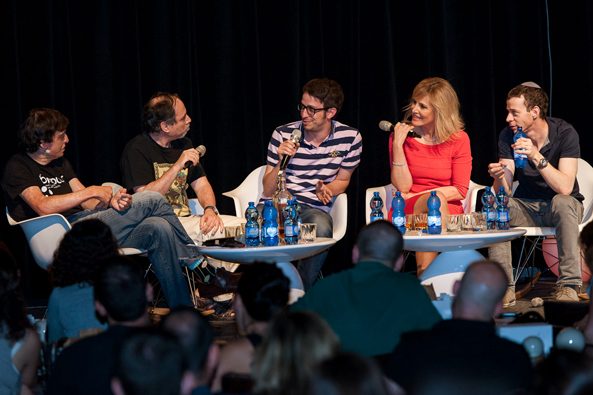 When we work companies and organizations we start by gaining a deep understanding of a your culture, values and goals. We study the ecosystem, your market, your offering and who your customer is. Finally we want to know how you measure success, and the specific behavior you want to influence.
Then, we run the brief through the ESH conference format development process and create a detailed blueprint that's designed around your message and goal.
A good experience begins with the invitation, sometimes months before the first speaker walks on stage, and it shouldn't ever really end – it lives online and the conversation is carried forward  by the community.
We love being involved with every detail, and happy to take off your hands the building of the brand, the marketing plan, designing the online presence, managing the registration and ticket-sales, leading the production and the post-production. The project ends when all photos and videos have been edited and uploaded, and a conference guide has been handed over to you.